2 tags
Link: The Internet destroyed the middle class (and... →
Salon interview with Jaron Lanier on his new book Who Owns the Future?
4 tags
Coming soon: From Sustaining Democracy to the... →
Friday 17 May 2013 10.00am-5.30pm
1 tag
3 tags
1 tag
Watch
With the 10M GBP Thatcher, this is what Slavoj Žižek wrote on her in The Newstatesman.
1 tag
Link: Giorgio Agamben on a Latin Empire versus... →
Italian philosopher Giorgio Agamben has revived the idea of a union of Southern European countries, a proposal first launched by another philosopher, Alexandre Kojève, just after World War II. This "Latin Empire" could act as a counter weight to the dominant role played by Germany in the European Union.
1 tag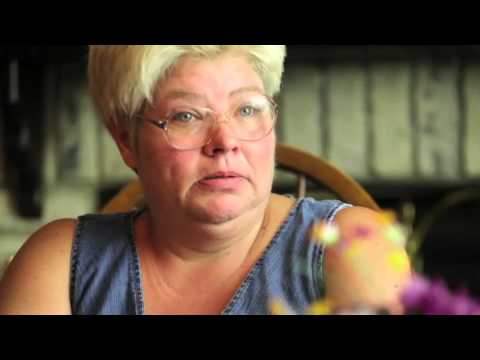 2 tags
Link: Slavoj Žižek on Capitalism without... →
2 tags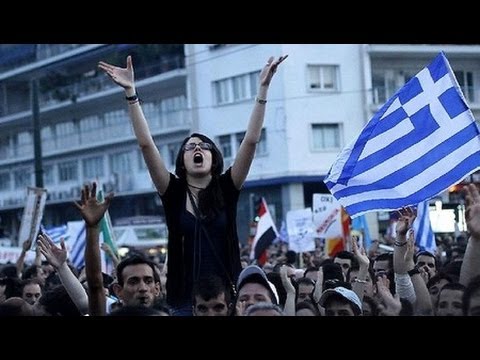 1 tag
Watch
The new OWS initiative of Rolling Jubilee - buying up distressed debt, bailing out the people not the banks. Here is an article from The Nation by Andrew Ross and Astra Taylor, two members of Rolling Jubille Read also Anna Altman for The New Yorker
1 tag
Link: Slavoj Žižek on how the Left lost the... →
3 tags
1 tag
This is Democracy: Sheldon Adelson - from the US...
Casino billionaire Sheldon Adelson, who supports Mitt Romney and Benjamin Netanyahu financially - gave more than 44 Million USD for Republican Presidential campaign, and started a newspaper campaigning for Israeli Prime Minister, Israel Hayom - now plans a mini-Las-Vegas in austerity stricken Spain.
1 tag
The Spanish September 25th Manifesto
We, ordinary people are fed up to live with the consequences of a system conditioned by and forced to adapt itself to the markets, which is in every respect insupportable, and has led us to be victims of a large scale scam which has caused this crisis. We unify in order to edit this manifesto. We invite every citizen to unify themselves with the claims we are making in this manifesto. We perceive...
1 tag
Link: The Debt Resistors' Operations Manual →
1 tag
Occupy Judaism: Occupy Rosh Hashanah →
occupyjudaism: Sunday, September 16, 2012 7:30pm–11:00pm In or near Zuccotti Park, NYC (TBD) RSVP Online September 17, the one year anniversary of Occupy Wall Street, is rapidly approaching. The S17 Day of Action, which commemorates this anniversary, by chance or by fate, fortuitously falls on the…
1 tag
Watch
14.08.12 - civilian airplanes are re-directed by the Tel Aviv Airport control to make strange shapes above the Tel Aviv metropolitan. A Star-of-David-like route was created.  With the Israeli Prime Minister preparing for a war with Iran to end all wars, more and more evidence presents itself for this buildup for war to be one big conspiracy. Video source: planefinder.net Thanks...
1 tag
1 tag
Link: Immanuel Wallerstein on The World Class... →
1 tag
1 tag
Link: Peter Frase on Four Futures →
From Jacobin Magazine, Summer 2012
1 tag
1 tag
Link: Slavoj Žižek on Syriza (ΣΥΡΙΖΑ), The... →
From LRB, Vol. 34 No. 11, June 7, 2012
1 tag
1 tag
1 tag
Watch
1T Day: U.S. Student Debt Hits $1 Trillion.
1 tag
1 tag
Coming soon to CUNY: David Harvey and David... →
Wednesday, April 25, 2012 Rebel Cities: Occupation, the Commons and Urban Democracy David Harvey and David Graeber in conversation CUNY Graduate Center 365 5th Ave, Large Auditorium 6:30 pm – 9:00 pm RSVP Required
1 tag
Link: Jean-Luc Mélenchon: the poetry-loving... →
A Historic alliance between Trotskyists and Communists over the corpse of Communism is how a spokesperson for the far-right Front National described the Front de gauche. Commenting on March 18th 100,000 strong rally at the Bastille, Jean-Luc Mélenchon said: "Génie de la Bastille qui culmine sur cette place, nous voici de retour, le peuple des révolutions et des rébellions en France. Nous...
1 tag
Coming Soon to LSE: David Harvey on Rebel Cities... →
Save the date:  David Harvey, Rebel Cities: The Urbanization of Class Struggle LSE Cities and Department of Geography and Environment public lecture Date: Thursday 10 May 2012  Time: 6.30-8pm  Venue: Old Theatre, Old Building
1 tag
Link: Jodi Dean and Jason Jones on OWS and the... →
from Chto Delat platform Under Construction
1 tag
1 tag
Link: OccupyTheory, Issue 2, March 2012 →
1 tag
Link: mock Whitney Biennial 2012 webpage →
1 tag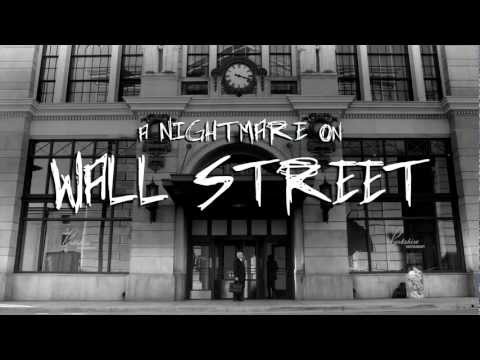 1 tag
Link: A promise from Occupy London - this is only... →
Authorities dismantled Occupy London's camp outside St. Paul's Cathedral in an early hours raid Tuesday (28.02.12), clearing away one of the longest-surviving encampments inspired by OWS. Report by AP
1 tag
Link: the story of Scott Ritter →
The twists and turns of the Iraqi WMD conspiracy, fresh from the NYTimes Magazine. Thanks to Liber May for this link
1 tag
Coming Soon: BERLIN DOCUMENTARY FORUM 2
The second edition of the festival to focus on representational regimes - will investigate ability of images to produce truth and authenticity, to provoke controversy, and to implement change: 31.05.2012 - 03.06.2012 Berlin Documentary Forum is a biennial festival dedicated to documentary practices across a variety of disciplines. The project seeks to explore the documentary as an art form...
1 tag
Link: Santiago Zabala on Being a communist in 2012 →
1 tag
Link: Naomi Klein and Yotam Marom in conversation... →
From The Nation
1 tag
The Tents Republic of the USA
FDL OccupySupply State of the Occupation: Updated List of Encampments Across the Country 1Occupy AnchorageIgloos!2Occupy AshevilleCity council to vote this week on whether to evict3Occupy AtlantaRe-occupied Woodruff Park after the raid, stopped a recent foreclosure4Occupy AustinNice story in Daily Texan about OccupySupply helping them prepare for winter5Occupy BirminghamMarched with Alabama civic...
1 tag
Link: Slavoj Žižek on The Revolt of the Salaried... →
From: London Review of Books, Vol. 34 No. 2 · 26 January 2012
1 tag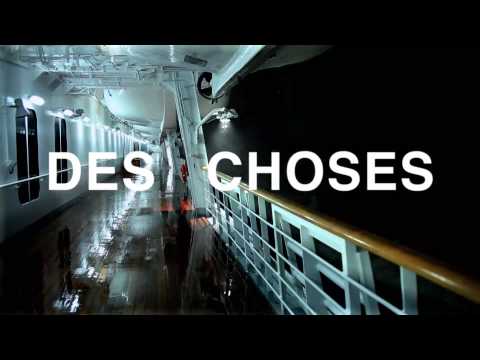 1 tag
1 tag
Link: Marco Deseriis and Jodi Dean ask is it... →
1 tag
1 tag
Crisis and Representation - ten years to the... →
"Since the social crisis of December 19 and 20, 2001, all the parks and other public spaces in Buenos Aires began to be enclosed with fences and security cameras. The guards blow their whistles to control and kick people out of the parks. The action consisted in distributing hundreds of whistles among the people, blowing them at the same time as the security guards and thus creating an urban...
1 tag
Watch
Can anyone come up with a non-sinister explanation for The Umbrella Man? See Errol Morris's film on that sunny day in Dallas on November 22, 1963
1 tag
Link: New York - this is what class war looks... →
from Occupy | Decolonize | Liberate Independent Budget Office report on New York city income disparity. The poorest tenth (decile) of the city's population has an average income of $988, and claim 0.1% of the city's total income. The richest 10% of New Yorkers have 58% of total income, and the richest 5%, 49%. The average income of the poorest 30% is $6,373, on a par with Egypt and about...